LINK:
The lawyer that became DuPont's worst nightmare
This is well worth the read.  Big chemical producers don't give a crap about people... only the bottom line.
PFOA is a compound used to make teflon and other products.  We are exposed to it when we use teflon.  The excerpts below do not tell the whole story...

DuPont tried to get a gag order to keep Bilott from disclosing information about PFOA to the public and the EPA.

Bilott's non-DuPont toxicologists recommended a maximum exposure level of .2 parts per billion.  (DuPont's toxicologists recommended 150 parts per billion.)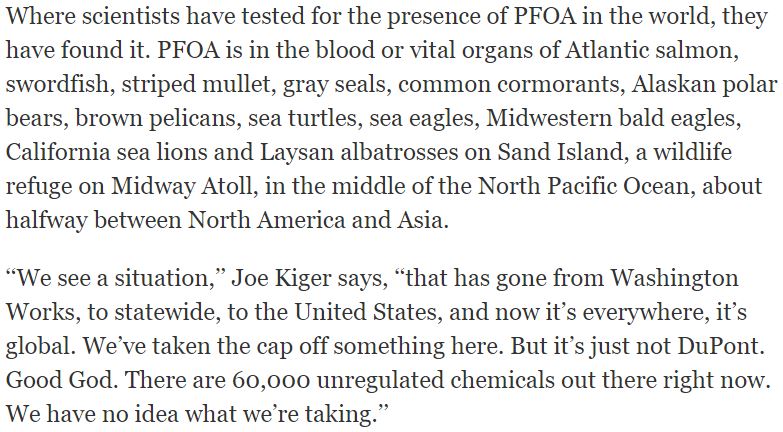 _________________
Ideas are funny little things, they won't work unless you do.