Like the Dailymotion tutorial, many sites offer embed codes that, when copied, they can be pasted into a forum post and will play inside a post.  Here are a couple of sites that offer embed codes.  Look for a link that says something like "share" or "embed code".
Vimeo (I clicked on Share this video to get this screen):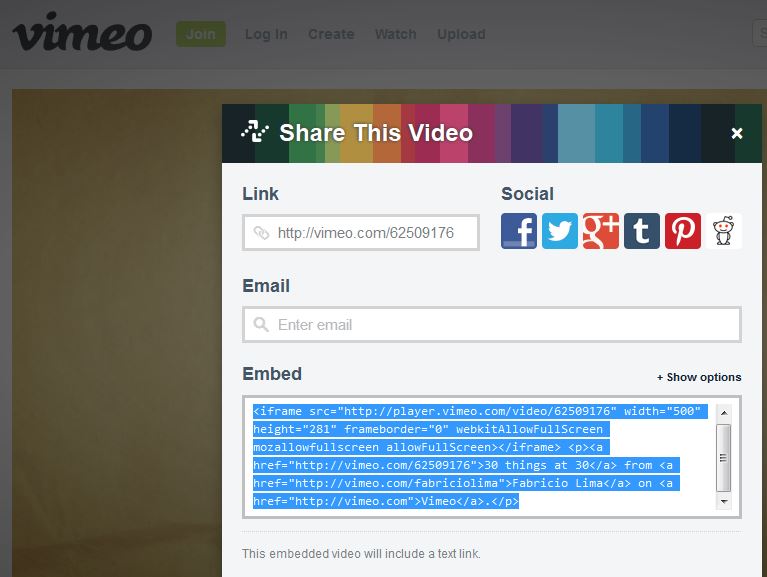 And the video from Vimeo:
30 things at 30 from Fabricio Lima on Vimeo.

_________________
Ideas are funny little things, they won't work unless you do.