Here's something I feel like I have some experience at... food and eating!
In the picture below, I drew a line around the best part of a RibEye steak... the Deckle! If you're in the meat market, THAT'S what you want to look for on your RibEye steak. If it has a small deckle or none at all, I don't buy them. The deckle should be well marbled and BY FAR, the best piece of meat off a cow. (Johndough mentioned a piece of meat on another thread and I'll have to see what he's talking about)
The Filet Mignon is good and tender and leaner, but the taste of a deckle beats it hands down!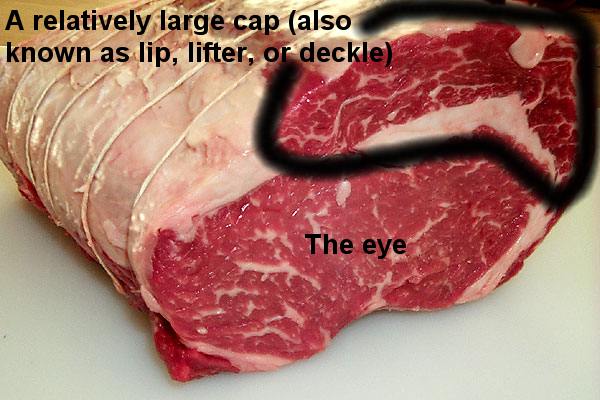 _________________
Ideas are funny little things, they won't work unless you do.