Lots of folks in their boats turned out to enjoy the day and many stayed to camp with us.  One boat's occupants made a huge slip-n-slide with a ski jump at the end... complete with a pump, 2" hose (to the top), and dish soap to keep things slimy.  It was a hit.  
Lots of people were out with their toys... stand-up paddleboards, floats, jet skis, canoes, etc.
I was trying out a Lytro light-field camera and obviously got some photos out of focus.  ('tis what 'tis)
We camped Saturday and Sunday nights.
---
Kids learning Stand Up Paddling in 12" of water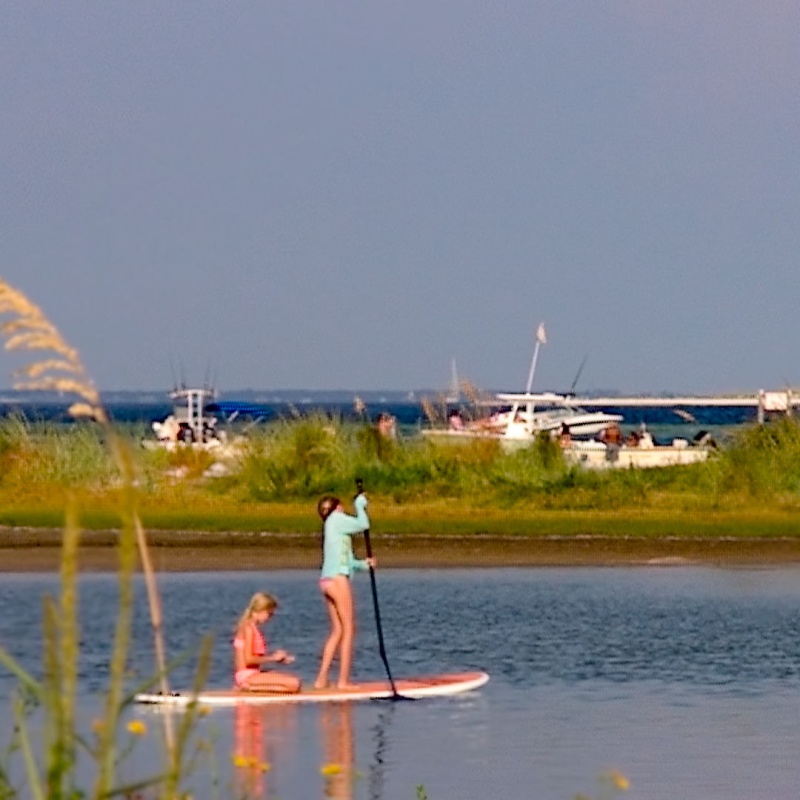 ---
Youths lining up to slide down the hill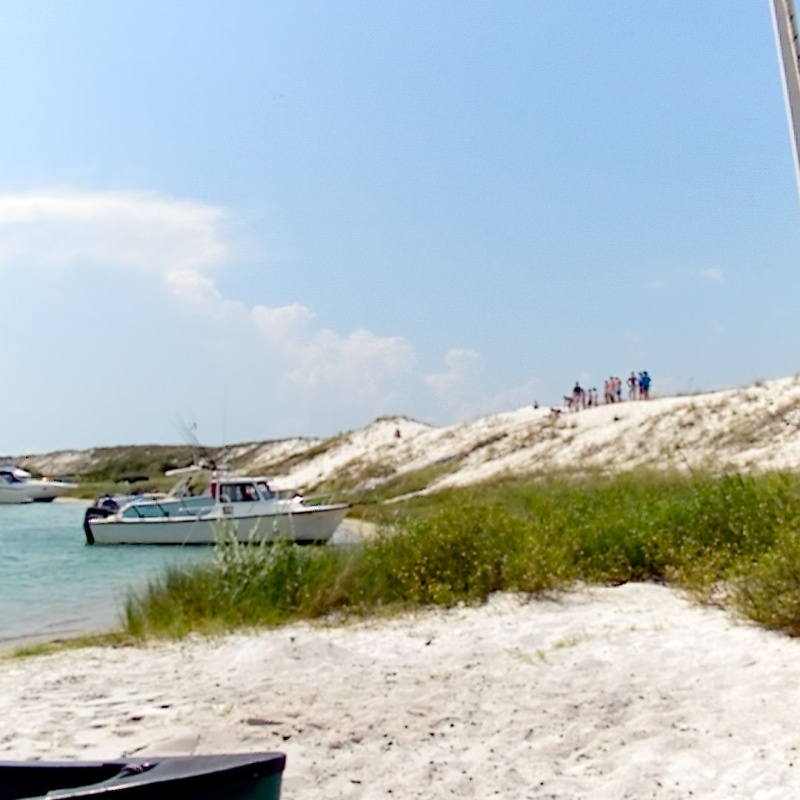 ---
One kid launching himself down the slide
---
From the left, Christine (my bride) and son Shaun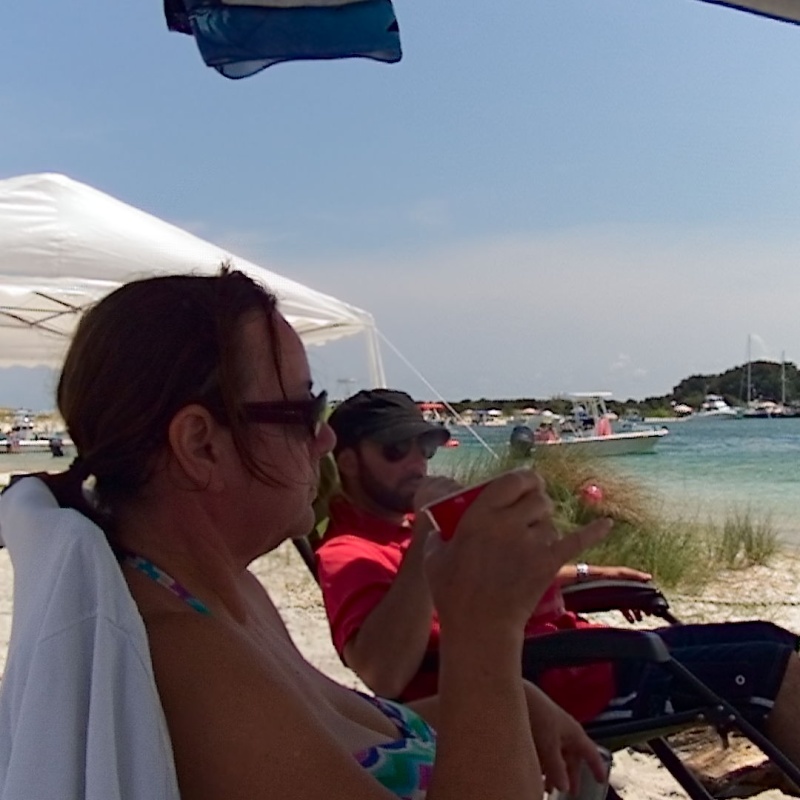 ---
Our boat (in the foreground)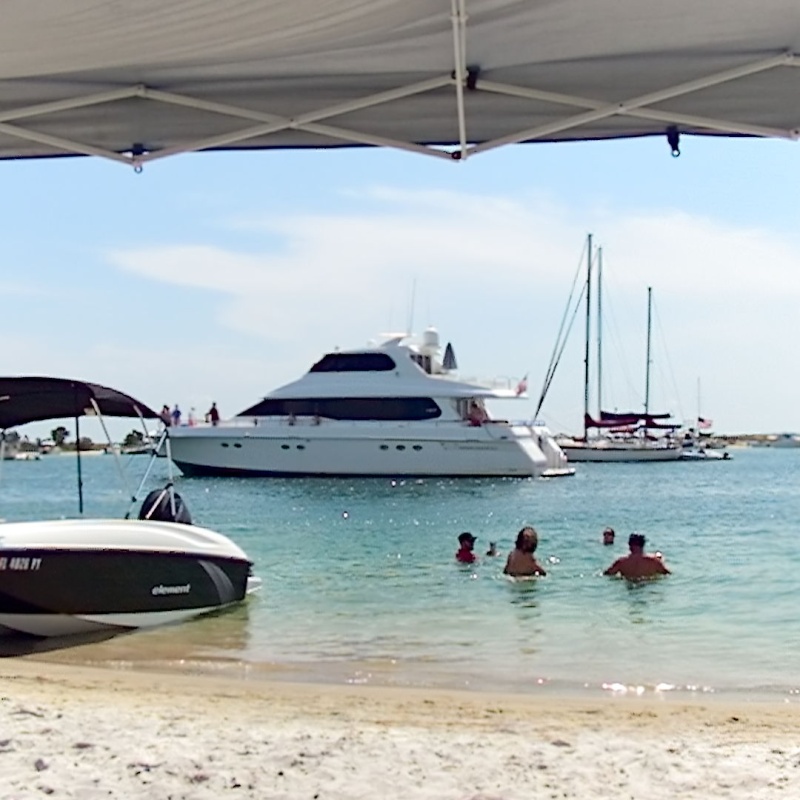 _________________
Ideas are funny little things, they won't work unless you do.