There are two venues in Birmingham that are as cozy as all get-out for viewing concerts.  We saw BB King at one of them and could literally reach out and touch the stage.
The stages are mid-sized, with a recessed dance/viewing floors out front.  Then there are two levels of U-shaped balconies with tables and seating and most have excellent views of the stage.  Mixed drinks are sold at a large bar near the entrance... the rear of the concert halls.  Strange, but both of these venues are within the same city block.
At this concert a couple of weeks ago, we saw George Thorogood and the Destroyers.  We were seated at a table on a second floor wrap-around balcony.  Good seats, eh?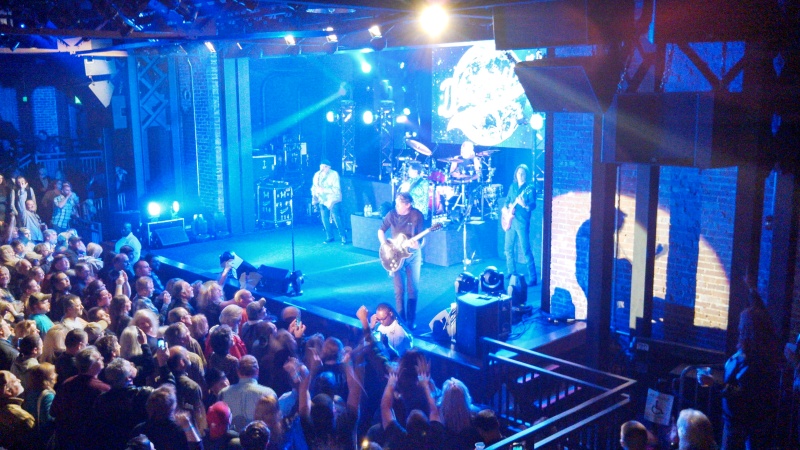 _________________
Ideas are funny little things, they won't work unless you do.