Stanford University has a distributed-computing app that runs in the background on personal computers. I am running it full-bore in the background right now, but I can throttle it back in half a dozen increments or turn it off when I need all my computing power. It does slow my boot time a little bit, but doesn't seem to interfere with routine computer usage. (I'm running an Intel CORE™ I7 with 8 gigs of RAM, though)
This program uses your computer to model molecules in a 3-D environment so possible cures for diseases can be evaluated. You can specify that your computer only help cure Alzheimer's, Huntington's, Parkinson's, or cancer. You can assist anonymously (no registration/password, etc.) if you wish.
Won't you please consider helping cure diseases? Here is their website.
Folding@Home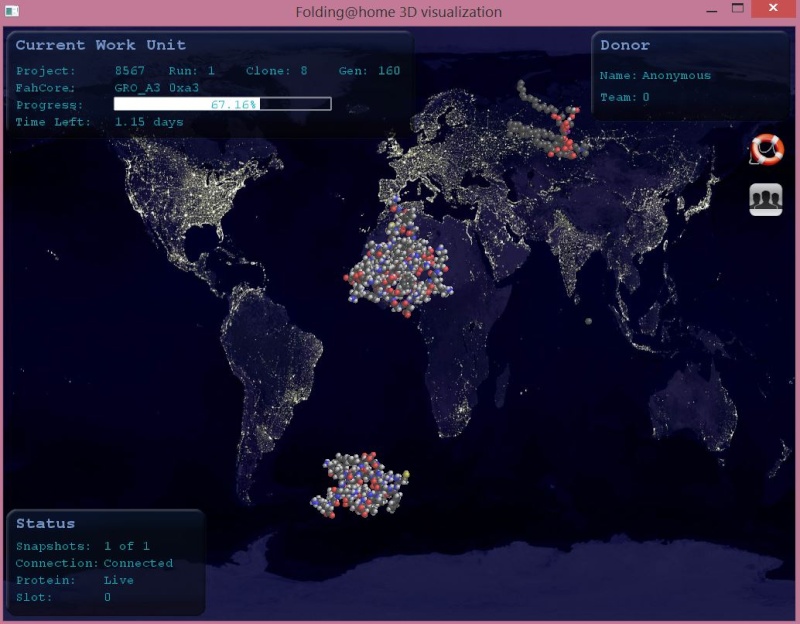 _________________
Ideas are funny little things, they won't work unless you do.