Six pounds of hamburger meat. Mushrooms peeled, washed and sliced paper thin and sauteed with onions, bell peppers and garlic.
Yum! (It's simmering, but I sneaked a taste.

 )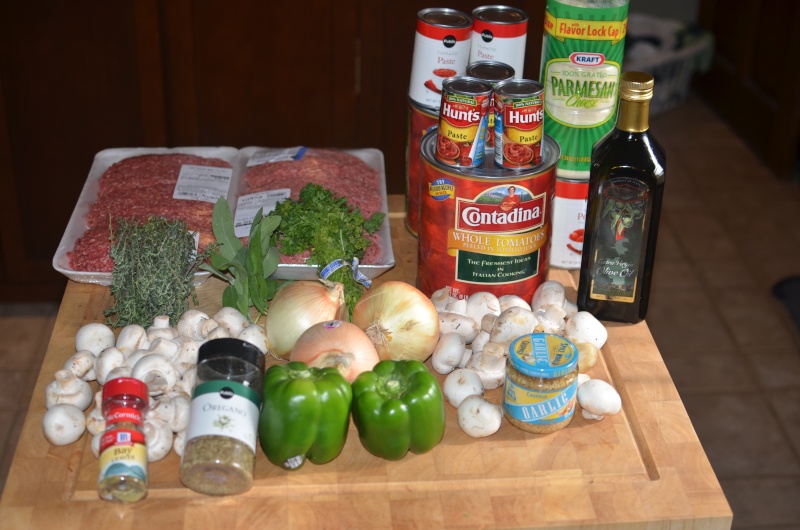 Now it's simmering. I use a large pressure cooker because the metal is thicker and sauces don't scorch as easy as in a thin pot. (It isn't cooking under pressure.)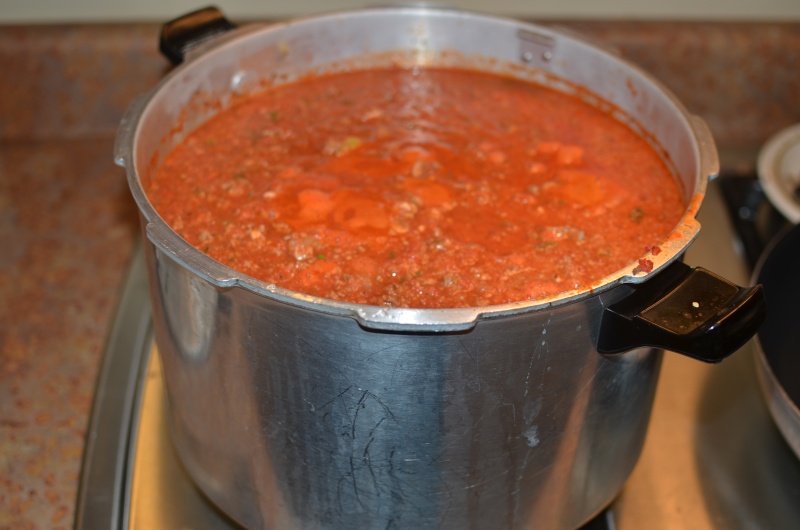 _________________
Ideas are funny little things, they won't work unless you do.